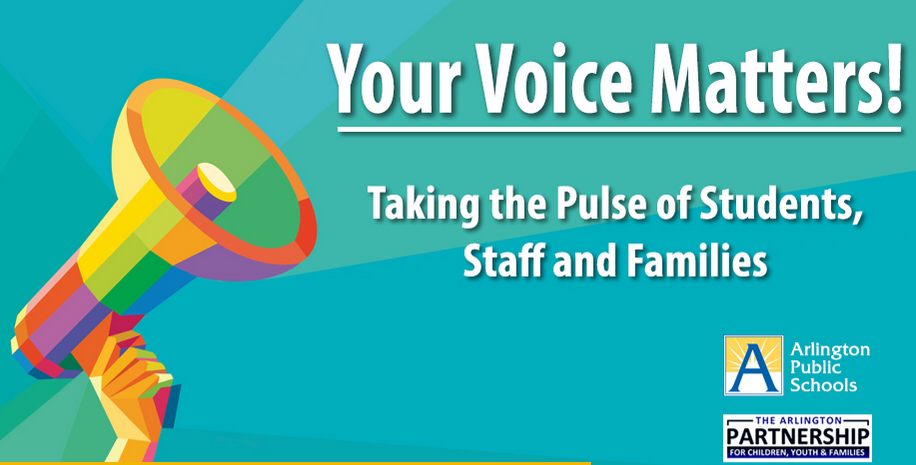 The Your Voice Matters survey provides insight from Arlington Public Schools (APS) families, students in grades 4-12, staff and teachers. Parents and Staff, you will receive an e-mail with a link from Panorama. Students will take the survey during school hours.
APS and the Arlington Partnership for Children, Youth, and Families (APCYF) partner on the survey to compile a snapshot of our students, school climate and engagement, and deepen our understanding of children, youth and family well-being in Arlington. The results are used to inform work across both the school division and the County. The data also helps APS measure progress on the 2018-24 Strategic Plan.
Visit the APCYF website for more information.