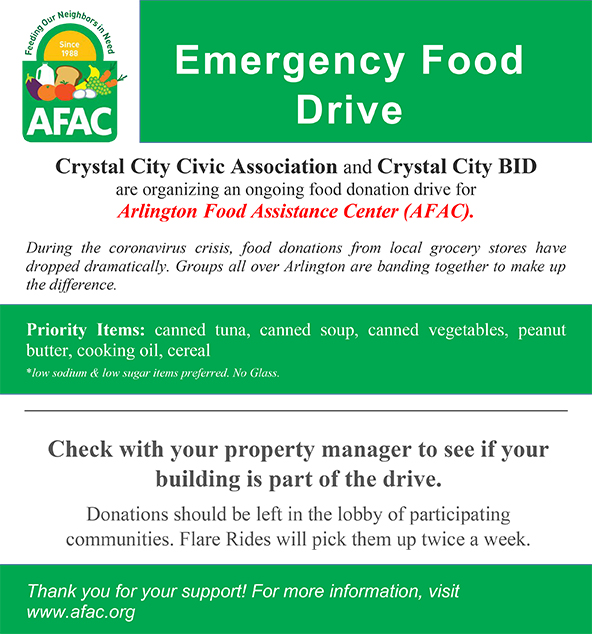 The following buildings are already participating:
Crystal Plaza
Crystal Park
We Live
Waterford House
Crystal Flats
Crystal Lofts
Crystal Towers
JBG Smith 2100 Crystal Drive
Arlington residents in and around Crystal City will be able to make food donations at three drop-off points Saturday morning.
FLARE, a new electric shuttle service, will be picking up donations for the Arlington Food Assistance Center.
"During this challenging time, we are eager to use FLARE electric shuttles to benefit our neighbors and the Arlington Food Assistance Center. We urge our friends and neighbors to make much-needed food donations to AFAC tomorrow morning, and we'll deliver the contributions to AFAC," said FLARE CEO Andres Delgado, in a statement.
AFAC is bracing for a dramatic increase in food need in Arlington, amid the coronavirus crisis and a drop in…