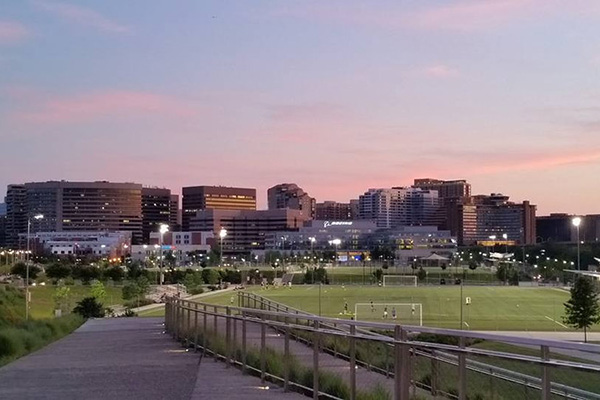 We all know that 22202 is a great place to live.  But for many of us, the only backyard we have is our neighborhood. With all the new proposed development, we have an opportunity to reshape what our backyard looks like.
You are invited to attend a workshop where you can share your experience, learn about existing and planned open spaces, and help develop a community vision for Open Space in 22202.
Sat. Feb 22, 9am – 3pm
Crystal City Marriott
1999 Richmond Hwy
This is a part of a resident-led effort to ensure that planning for open space, as well as for community needs such as schools, transportation, and housing affordability, is holistic, responsive, and comprehensive. And we will begin to define priorities for Open Space in the County's Capital Improvement Plan (CIP). You can read more about the Livability 22202 Action Plan at http://livability22202.org/
The workshop will focus on discussing ideas for four topics, with walking tours in the morning and afternoon:
Developing a holistic approach to planning Crystal City Parks
Re-envisioning Virginia Highlands Park as the backyard for the Pentagon City community
Connecting residents to the natural world and enhancing biodiversity throughout 22202 green spaces
Exploring the possibility for a publicly accessible greenway from Roaches Run Waterfowl Sanctuary along the railroad tracks to the southern end of Crystal City
The workshop will be interactive, with opportunities to hear from fellow residents who have different experiences and needs for Open Space. 
Space is limited.