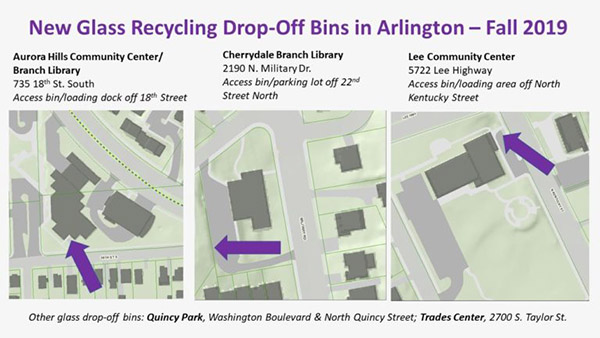 Arlington residents have three more drop-off sites for recycling used glass jars and bottles.
Customized purple-and-green bins now stand ready at:
Aurora Hills Community Center/Branch Library, 735 18th St. S.
Cherrydale Branch Library, 2190 N. Military Rd.
Lee Community Center, 5722 Lee Highway.
The County debuted its first glass-only collection bins in April at Quincy Park (Washington Boulevard and North Quincy Street) and the Trades Center (2700 S. Taylor St.) after an official County Board response to the plunge in the number of processing operations and global markets for used glass.